Shortly after the release of their 2007 release, Love Is Simple, Akron/Family faced the amicable departure of a founding band member, which, for a four-piece band whose music features striking bouts of improvisation, could have been the end of the group. However, after tours that incorporated Megafaun and Greg Davis (both as openers and onstage with Akron/Family), the remaining trio slipped into the studio to record their followup release, Set 'Em Wild, Set 'Em Free. In doing so, they have concocted another bold work of psychedelic freak-folk that is a treat for fans everywhere.
Opener, "Everyone Is Guilty", picks up where the last record left off, opening with an afrobeat groove, chant-like vocals and a swirl of keys and strings, and charging guitars. I'd swear one of the breaks could be from a YES album except that YES albums never had looseness of the band. "The River" sounds very much as if it could have been on the previous album (which, if you've read my review, you'll know that to be a high compliment.)
"Creatures" strikes, at first, as more of a departure, sounding a bit like a stripped down Animal Collective number but it is followed directly by the straight acoustic guitar/vocal dreamscape of "The Alps & Their Orange Evergreen".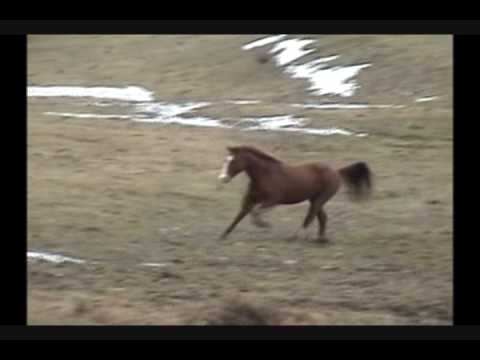 "Set 'Em Free", whose lyrics lend the album its name, is simply a gorgeous cascade of acoustic and steel guitars backing a simple vocal. This leads to the ragged horns of the intro to the album's longest number, "Gravelly Mountains Of The Moon". This one evokes the abandon of the group's live shows with wild electric guitars manic drums and vocals. This might be the true test. If you put on this album and are willing to listen beyond this song, you may be a true fan.
Once you've passed the test, you're set enjoy the pleasant melodies and harmonies of "Many Ghosts" and the ripping, instrumental, power-trio attack of "MBF" (complete with appropriate screams and laser chaos noises.)
From the wreckage of "MBF", comes the slow chanting intro of "They Will Appear" which breaks into an exuberant, galloping, climax.
"Sun Will Shine" follows with a simple, repeated lyric, "Sun will shine but I won't hide" that is carried by an almost gospel tinged positivity before lifting into more typical stratospheric terrain and finding itself in the midst of a drunken Salvation Army rendition of Auld Lang Syne. This followed by a single piano accompanying the groups vocal harmonies on the brief, slightly sad yet optimistic number, "Last Year".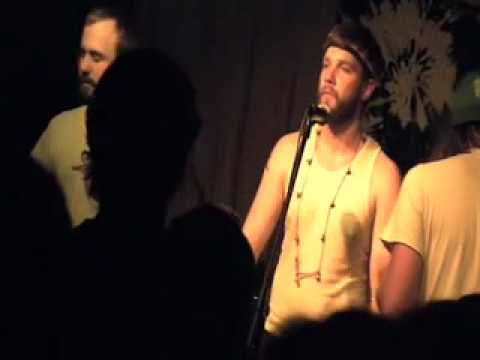 Ending an album on a "downbeat" song is, I suppose, a risk for some bands but Akron/Family clearly is not "some bands".  Both live and via LP they set out to lead you on a journey from here, to who-knows-where and back again and this record accomplishes the mission beautifully. By all means, pick it up and go see them live.
Here's a recent in-store performance from Amoeba Records:
-rj