When I first put on the new Moon Duo record, I expected drones, grooves, and fuzz. It's those things that I love about their previous two albums (and numerous EPs) so they felt like reasonable expectations. With Circles, I got all of those and a surprising bit more. Guitarist Ripley Johnson (Wooden Shjips) and keyboardist Sanae Yamada, have crafted groovy, shadowy, pop songs from their signature elements and the results hang together in a strong, engaging, album.
The record kicks off with "Sleepwalker" (check it out below in the amusing official video.) Bright, yet distorted, ribbons of  guitar wash through the sharp buzzsaw synth while the groove drives straight into space. There's clear overtones of 60′s garage pop here; filtered, perhaps, through Spacemen 3. "I Can See" is dark and creepy with its kraut-like rhythm and spiraling, spidery, guitar solo. By contrast, the title track might be the least dark of the nine tracks here. These aren't just instrumental grooves, either. These are songs and, while the lyrics don't always pop through the mix, they drive the changes and contain memorable hooks.
If I were to complain about anything (and forgive ma as I will now do exactly that) some of these songs just aren't long enough. "I Been Gone" and "Sparks" rock and, honestly, I'd love the chance listen to an EP featuring extended mixes of those tracks. That said, it's better to "leave them wanting more" rather than wanting different. From all reports, this a band worth seeing live so, one can only imagine that these songs stretch and come alive on the stage.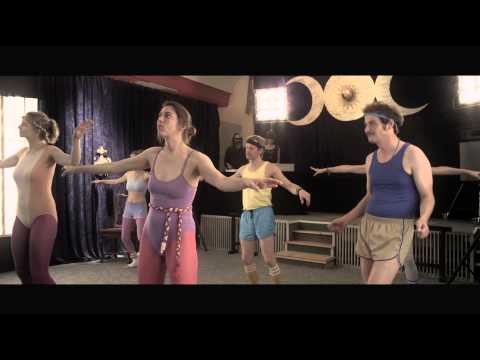 Side two contains the lengthiest cuts. The fast stepping, "Free Action" comes complete with catchy lyrics and hand claps in the upbeat rhythm track. The album closer, "Rolling Out", takes on the band's more traditionally languid, stoner tempo and cozily inhabits the familiar spaces of their earlier work. It too fades out though, leaving me with a final conclusion: Moon Duo needs to make longer albums.
Saving up for a boxed 4lp set,
-rowjimmy
Buy Circles from Sacred Bones Records